Significant Progress
After closing on the property in the end of January, rehab started almost immediately. The first week or two are always a little slow which subcontractors come out to make bids on the work to be done and routine inspections are performed.
In any rehab, it's important to plan for unexpected repairs, and we've had a few along the way for Kingdom House. Once the roofers were able to get closer access to the roof, they quickly determined that it would need to be fully replaced. Fortunately, it's much cheaper to replace a row home roof in the city than it is to replace a single family home roof in the suburbs.
We also learned that the chimney liner was improperly sized for the number of appliances that were connected for exhaust, so the chimney exhaust system will require an upgrade as well. Even with those additional items, we are still within our conservative estimates.
In other news, one of the boilers that heats the house is fully operational after some routine maintenance, so we will only have to replace one as we hoped for. The boilers were one of our first discussion points with the contractors after we had to replace Foundation House's boiler in the final week of rehab late last year. The new boiler for the one being replaced is already on site and ready to be installed. 
Work Underway
Our contractors sent over some updated pictures of work that is underway. Below, you can see the new windows which were replaced on the first floor unit.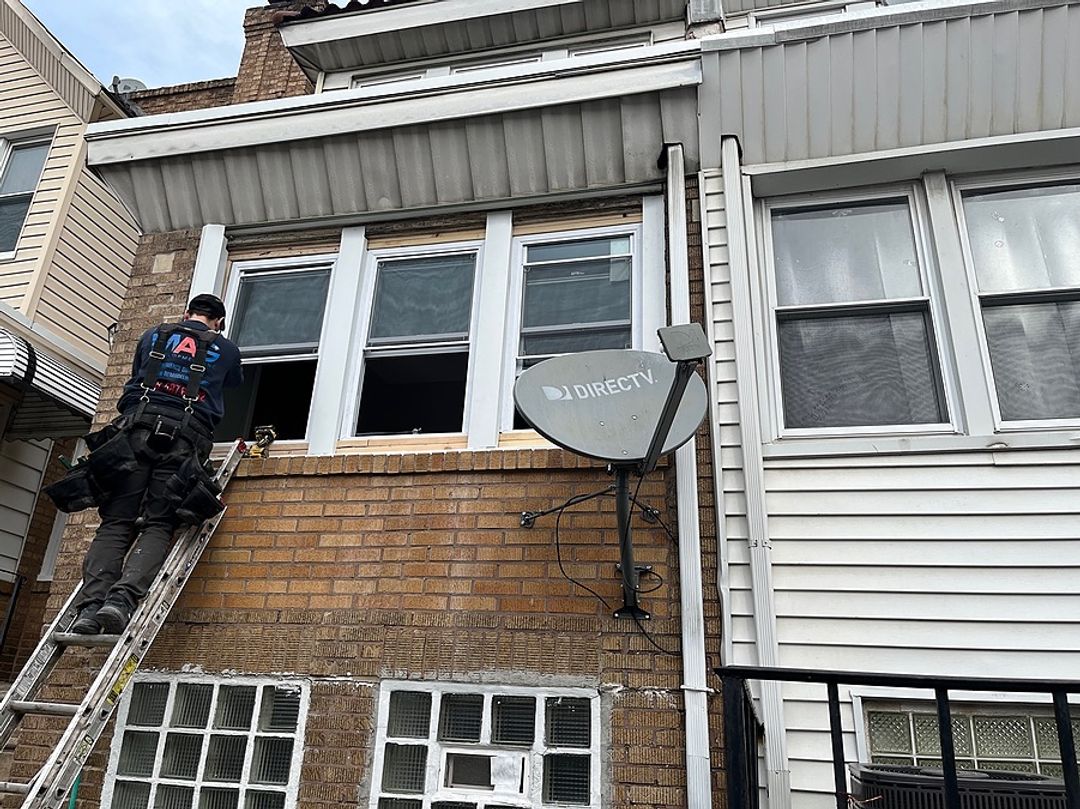 All of the walls have been painted and the stairs are being refinished (they were previsously carpeted).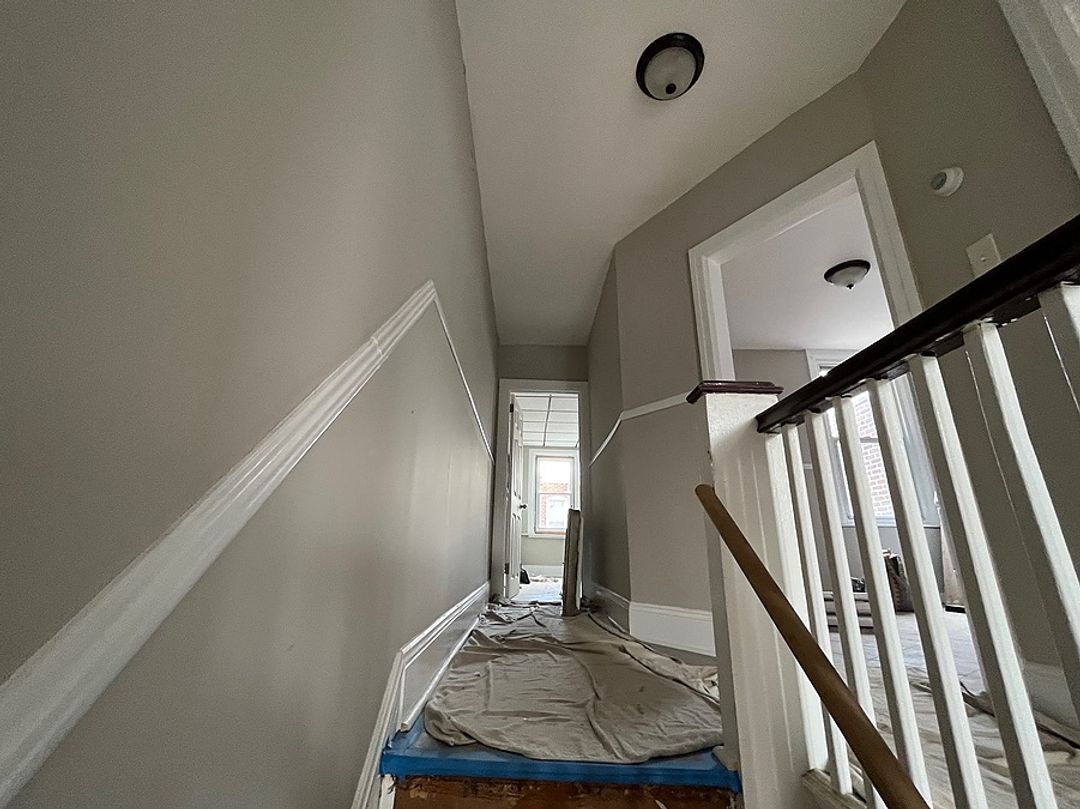 Below you can see the upper unit bathroom which is being retiled and cleaned up. You can also see the new laminate flooring and painting in the bedrooms.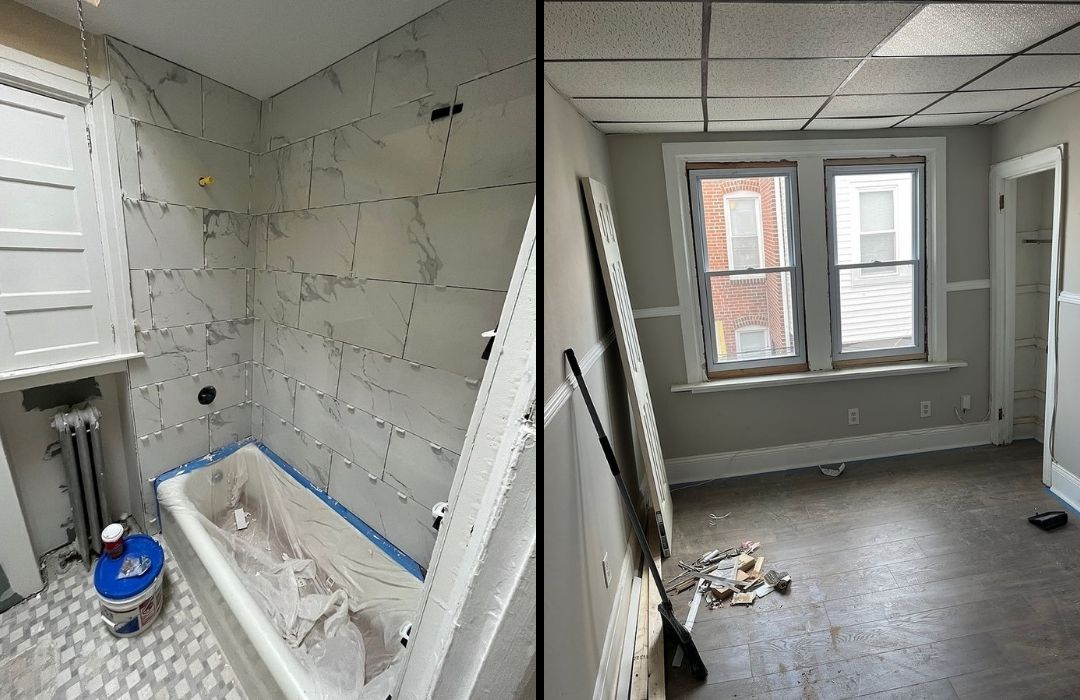 What's Next?
As far as rehab goes, the roof is still underway and there are a number of small details to touch up here and there. The most time-intensive item remaining is upgrading the chimney and exhaust system. Our most recent estimate from our contractors is a two week turnaround for parts delivery and then installation after that. As with most things in real estate, it's not an exact science. But we are still hopeful to be complete by the end of the month.
For this project, we'll be working with Bethany Christian Services to place our two refugee families. We've already given them a heads up on our 4/1 move-in goal and they are on board. Bethany gets travel notifications when families are incoming to the U.S. in the near future. Unfortunately, the notice is usually short, in the range of 1-3 weeks prior to arrival and sometimes as short as 48 hours. For this reason, we likely won't have our families identified until just before they are ready to move in.