<< AUGUST 30, 2021 >>
Settlement
It's official! Foundation House is now Compound Impact's very first impact home. Settlement passed without a hitch thanks to our fantastic realtor Yuriy, from TrustArt Realty. Now on to the fun part…
With keys in hand, it's time to get right to work on the rehab so we can get a refugee family placed as soon as possible. Not only do we want to get a family into a safe home as soon as possible, but every week that the house is not rented is another week of expenses without income. In order to keep the project on track, we'll need to get it rented on time.
The contractors were able to walk through the property before settlement and develop a full scope of work for the repairs needed. A scope of work is a contractor term for a detailed list of all the work that needs to be completed on a given project. In total, repairs and upgrades for Foundation House are projected to cost between $15,000 and $20,000.
Pictured below are Compound Impact cofounders and brothers Cody Hobelmann (left) and Kealan Hobelmann (right) sitting on the steps of Foundation House not long after closing.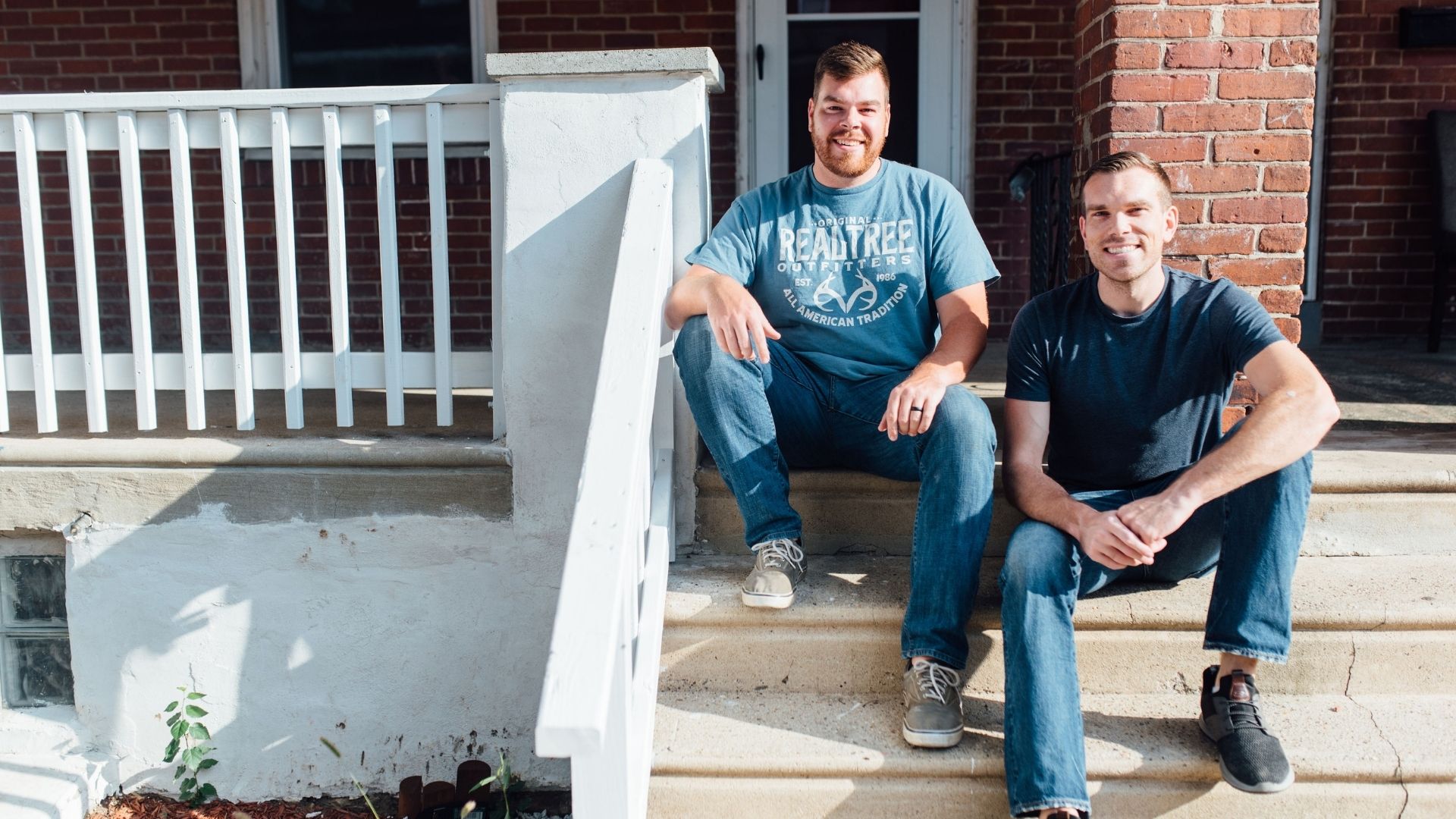 What's Next?
It's rehab time. Our general contractor will be bringing in a number of subcontractors to complete a variety of upgrades and repairs over the next few weeks to get the house into top shape before move in day. At the moment, we are aiming to have a family placed around October 1st.
With a move-in day set, we will also begin to work with Nationalities Services Center (NSC), one of Philadelphia's major refugee resettlement agencies, to match a family to our impact home. With 3 bedrooms, the most likely match will be a larger family with several kids.